Oh dang, I soooo wish I had taken a "before picture" but I had never meant to do a blog post about this pin I saw! I was trying to figure out how to clean my stove and came across
this pin.
With my kids and I all cooking on our stove, it almost feels like there is constantly grease everywhere! Although having a COMPLETELY black griddle full of grease (I will just call it "super seasoned")... made for awesome food, it was almost embarrassing for people to see it. Here is what I did:
I got a plastic bin, garbage bags, ammonia and the stove grates and skillet. I just put the ammonia stove parts in a doubled garbage bag, in the plastic bin. Dump the ammonia in and close the bag as good as you can. I also put the lid on the plastic bin to seal it in better. Make sure to do this outside... the fumes gave me a major headache!
...a day later....
Open your plastic bin and take out your grates and skillet. Try to hold your breath while you do this. The fumes are awful! Rinse all the ammonia off while you are outside. With very little scrubbing all I had to do was use a scrubby side of a sponge to scrape off the guck that literally melted off! I was thrilled!!!
To dispose of the ammonia: Dilute with water and dispose in a WELL VENTILATED drain (like your garage sink if you have one).
I loved this process! Especially since it cost me about $2.00.
I did see this kit on Amazon
*
and am curious. Maybe I will break the bank and do this in between. We were pretty lost not having a stove for 24 hours.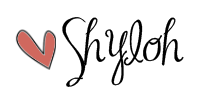 *This is an amazon affiliate link.